I just want to give a short information about working as a "Quality or Civil Engineer" in a company here in the UAE and just a quick reply to one of the messages I received from a friend. I would like to keep his name under my name and he said like this " My name is Noel, I am a beginner and joining a company in UAE as a quality  control  engineer. It would be a great pleasure if you can make me aware of the things, and situations which I would face in the company. I will be very much thankful to you for your support and guidance."
Thanks that you've sent me a message like this, it is a good message that we can make an article to show to other engineers the clear answers to their questions that has the same as you.
Definitely you've faced the HR Officer already. Hope so! Because the HR Officer will first be the one who will be contacting you, to set an interview date, to set for a second interview with Quality Manager or Project Manager and final interview with the HR Manager for salary negotiation, and the salary offer as well.
Here are the 7 things that you should have about joining the company here in the UAE but, I think this is not only applicable here, but in all other GCC countries.
1. Salary
Definitely, this one is the first thing you have to look-at and negotiate with the company. In my experience from this salary negotiation, the company was giving salary as per your years of experience (local) like, 1,500 Dirhams per year, it was in the year 2007, but if you have experience from other GCC countries it will have different consideration regarding salary offer.
Companies were hiring in our country, that time the construction in the UAE was really booming so most of the companies are hiring outside the UAE. I was one got an offer with 1,500 Dirhams per year. I was really excited then in my 3 years experience (local experience) I got 4,500 Dirhams as a starting, but when I started in that first company in Dubai, it was amazing because I got an increment of more than a 1,000 Dirhams every 6 months. Really amazing huh… And the most amazing is after I completed my contract and shifted to a new company. For now, I don't want to disclose further hehe. Just keep it a secret for the main time.
Imagine my co-applicant received 12,000 Dirhams with 8 years of experience, I befriended him when we met during the submissions of our résumé that's why I knew his offer. You have the basis now how to have a potential salary offer.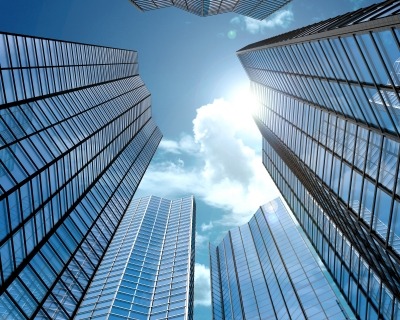 2. Insurance
Get your life insured! And make sure that insurance is included in the contract before you sign it off. The insurance shall be termed every year. But this shall be renewed by the company before it expired. This one is really badly needed for anyone who will work here. Guess why? You will be working on the project site, so there are risks, but even in anywhere else, and we cannot predict the future, there is a possibility that an accident might happen.
Even if you are riding on your company transportation; I couldn't say all the drivers here are reckless, but there are a few. And even you are riding with a careful driver, but the other drivers are not, so you are still prone to accident. So this is really a MUST.
3. Annual leave or vacation
It is normal to have annual vacation and it is paid leave. Just make sure that this also included in the contract. Don't hesitate to ask this from the HR officer during the interview.
4. Plane tickets
I've been in the three companies already, I got free plane tickets every year and so can you. Just make sure that this is stipulated in the contract.
5. Accommodation
Some applicants are using the accommodation of the company, they will provide you if you want to stay in their best and pleasant accommodation. As an engineer, you should be residing in a good accommodation with all the facilities and home furniture's, if you want that option. But, if not! And you would want to leave outside the company's accommodation. You can receive the amount for accommodation to be stipulated on your salary so you can avail accommodation outside.
6. Transportation
Let's say you have taken the company's accommodation, you are free for transportation because the company is providing that for all the staff residing in their accommodation. But! If you are on live-out you will receive also the amount for transportation to be stipulated in your salary.
7. Office supplies and equipment
It is not usually included in the contract because as a standard operating procedure and being a staff it is obligatory to give you all the things you need for your work. Like table and chair, computer including printer (if necessary), camera, personal protective equipment etc.
Hope this has helped you with your question. Anymore questions, please write them down below, in the discussion box. If you liked this post, please share with your preferred social networks below.
Image courtesy of Salvatore Vuono at FreeDigitalPhotos.net