Knowledge is significant. As a result, gaining insights on engineering and particularly civil engineering is fundamental. It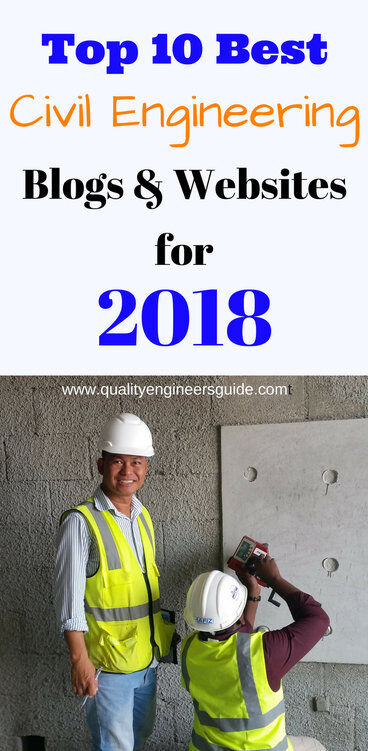 is one of the prerequisites to enable an individual to learn more about civil engineering. Interestingly, most of the impressive and dynamic jobs are in the faculty of engineering.
Primarily, most interesting engineering jobs are in the field of civil engineering. In fact, most civil engineers do an exemplary work and they also earn good salaries. Civil engineering concerns projects such as designing freeways as well as constructing paths. It's the dream of most engineers to plan and oversee completion of their projects.
Usually, gathering interesting information on civil engineering helps individuals to connect with civil engineers' gurus throughout the world. Apparently, you learn how different civil engineers perfect their projects and what tricks they apply to improve their civil engineering skills. If you need to keep your civil engineering skills sharp, it is significant to read great civil engineering blog.
Civil engineering blogs provide insights on embracing research and planning, sustainable engineering, as well as tutoring and managing next generations of civil engineers.
Here is a list of top 10 best civil engineering blogs and websites.
The Constructor is a civil engineer blog sire with lots of information on areas such as structural engineering and design, construction management, and building construction. It is an essential resource providing information to civil engineers, students and related professionals. The blog provides articles and information categorized in different sections.

Apparently, one of the exemplary features of this blog site is How to guide. On this blog site, you will find articles to offer you insights on the basics for civil engineers and techniques used to accurately carry out a wide range of tests.
The Constructor best blogs:

• What is Concrete?
• Methods to Monitor Crack Width Changes in Concrete
• Common Site Problems During Masonry Construction

The practical guides assume both testing methods and practical applications.

The Constructor blog site posts at least 7 posts in a week on their website theconstructor.org.

The civil engineering blog has 451154 Facebook followers and 1662 Twitter followers.

This is a civil engineering education blog that attempts to engage you to a wide range of civil engineering topics as well as discussions. Apparently, achievement of this site is dependent on your on your involvement. Visit their website- http://www.onlinecivil.net to subscribe and you will savor all the content in completion.

The onlinecivil blog has 2,182,896 Facebook followers and 2,011 Twitter followers.
Their best articles are:

• High-Performance Concrete
• Pile Design And Construction Practice
• Reinforced Concrete Design Of Tall Buildings

Civilengineersguide.com is created for civil engineering professionals and undergraduates to ensure that they are up-to-date with the latest versions of informative articles. This blog posts approximately 1 post in a week in their website https://www.civilengineersguide.com. The civilengineersguide blog has both Facebook and Twitter fans, 2,000 and 667 respectively.

The Civilengineersguide.com best blogs:

• Design of Concrete Structures, 14th Edition
• What are soft skills of a civil engineer?
• What are the thumb rules of civil engineering?
Related Articles:
In conclusion, the above mentioned top civil engineering blog and websites assume a variety of information on civil engineering programs connoting that you have the prerequisite significant before embarking on anything relating to civil engineering.
What is Civil Engineering?
Civil engineering is a career and engineering discipline that deals with the design of a building or related structure, construction, and maintenance of the physical and naturally built environment, including public works such as roads, trains, light railways, bridges, canals, underground tunnels, dams, airports, sewerage systems, pipelines, structural components of buildings, skyways, communications, and railways
What is civil engineer?
A civil engineer is the one who designs any structures such as towers, dams, embankment, and roads. He performs a variety of task such as planning, designing, analyzing, etc.
What civil engineering blog or website you liked the most? Did you read all of the above blog sites? Share your thoughts below.