The Middle East was once known because of its oil and crude reserves. But now, Middle East is known because of its skyrocketing towers, high-tech infrastructures, and futuristic facilities. Middles East is one the biggest job providers for professional engineers worldwide because its construction industry continues to grow and it is perceived to continue on growing in the first century.
It is also expected the continual growth of the economy in the coming years hence constructions will eventually grow that is why the need for engineers in the middle east are greatly required. Currently, there are engineers from different races and countries that employed in its company in Dubai, to mention a few are from Philippines, United States, United Kingdom, Australia, India, China, Malaysia, Egypt and many more.
I'd like to give you an example when I was connected with Al Faraa, my quality manager was a Scottish. A kind of a person from Scotland that I can say a very nice to work with.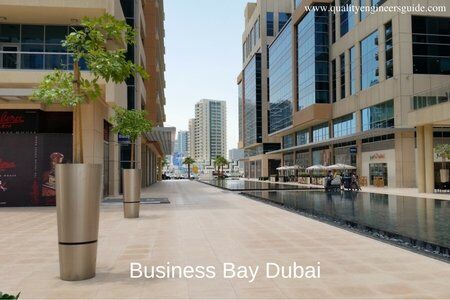 So, without further ado. Here are the top countries in Gulf Cooperation Council that qaqc and civil engineers may want to explore in the following years.
1. Dubai
Dubai is by far the most popular country in the United Arab Emirates mainly because this is where the tallest building in the world, the Burj Khalifa. Dubai has an approximate population of more or less 2.7 million people where more than a quarter of the population are expatriates who were attracted by the country's tax-free working conditions with the relatively low crime rate. The country's major religion of Islam and the primary language is Arabic.
Its construction industry is home to tower cranes and skyrise towers ever since the new millennium. Apparently, the construction industry was boosted by the Expo 2020 wherein Dubai expected a total of 25 million visitors in the six months period. Expo 2020 is the first world's expo which happens every five years. Expo 2020 provides an opportunity for business across the globe to showcase their services and products. Nowadays, Dubai is expected to generate 270,000 jobs to prepare the said event. Being the world's one of the booming country, Dubai continues to grow up to now due to its continuing infrastructure and projects.
2. Qatar
Apparently, Qatar was once one of the poorest estates in the Gulf but is now one of the richest because of its large bank reserves. The capital is Doha with a total estimated population of 2.7 million people. Its land area is approximately 11.44 square kilometers with Islam as the major religion and Arabic as the primary language.
This gulf estate is one of the most promising construction because it will soon hold the 2022 FIFA World Cup. Its construction sector shoot up to up to 10 percent of the country's gross domestic product in 2015. Hosting the 2022 FIFA World Cup boosted its construction industry. Furthermore, the increase in demands for its residential and housing projects also boosted because of the increase in foreign and local population.
3. Bahrain
The Kingdom of Bahrain consists of 33 islands which covers a total land area of 741 square kilometers. Its capital is Manama with a total population of more or less 1.41 million. Being situated in the middle east, it is one of the countries in the middle east to discover its natural crude oil deposits. Using its resources, Bahrain is one of the leading suppliers of oil in the world. Although the key player to shoot up its gross domestic product or GDP is their oil revenues, Bahrain's GDP has been increasing because of its financial services, manufacturing sectors and its booming construction and real estate sectors.
The construction industry has been booming true to its several construction projects like Bahrain Water Garden City, Saada's West, Eagles Hill Bahrain, Waterfront Projects, and various infrastructure projects like the Al Qamra project.
4. Kuwait
Kuwait is situated in the middle east is also an oil-rich country. Its population is approximately 4 million only with a total land area of 17.82 Square kilometers. The major religion is Islam with Arabic as the primary language. Moreover, Kuwait's location apparently has one of the world's massive oil making the country be in line with the world's richest per capita.
Construction sector in Kuwait is seen to be promising because of numerous projects that is being built in the country. In addition, the infrastructure project for Kuwait's Hessah Al Mubarak region has just been completed. Furthermore, ten petrol stations will soon arise Kuwait as is has already been awarded to a contractor. To date, their 4.5 billion dollar construction of terminal is 35% completed as of November 2017.
5. Saudi Arabia
With a total population of approximately 32 million, Kingdom of Saudi Arabia is by far one of the most populated places in the Gulf Cooperation Council. The major religion is Islam with the primary language of Arabic. It is the world's leading producer of natural gas and oil being the one who possesses approximately 20 percent of the worlds petroleum reserves. The country also is the largest and biggest exporter of petroleum.
With respect to Saudi's construction industry, currently, the country has more or less 284 million dollars' worth of projects, with over 700 constructions scheduled to start in the proceeding months due by 2022. Its construction industry has long been booming and it continues to grow true to its Saudi Vision 2030.
What country in the Middle East do you prefer to work?  Do you want to work with these countries mentioned above?