During my stay in our country Philippines in the year 2006, I had plan to work abroad  but I really don't have an idea what best career will I specialized, then I have a friend who'd just come back from Saudi Arabia taught me what job to take, you know to work abroad you have to specialized one field only. So what happened I decided to take the Quality Engineering career and to become a QA/QC Engineer which is my current job now and last to become a Quality Manager someday.
But I need to have a total of 15 to 20 years to become a Quality Manager, so exciting because when you are a Manager the salary is quite.. I may say Wow! (Laughing)
I would like to tell you that when you are on your first step in the Quality Engineering field, your position would probably be a QC Inspector.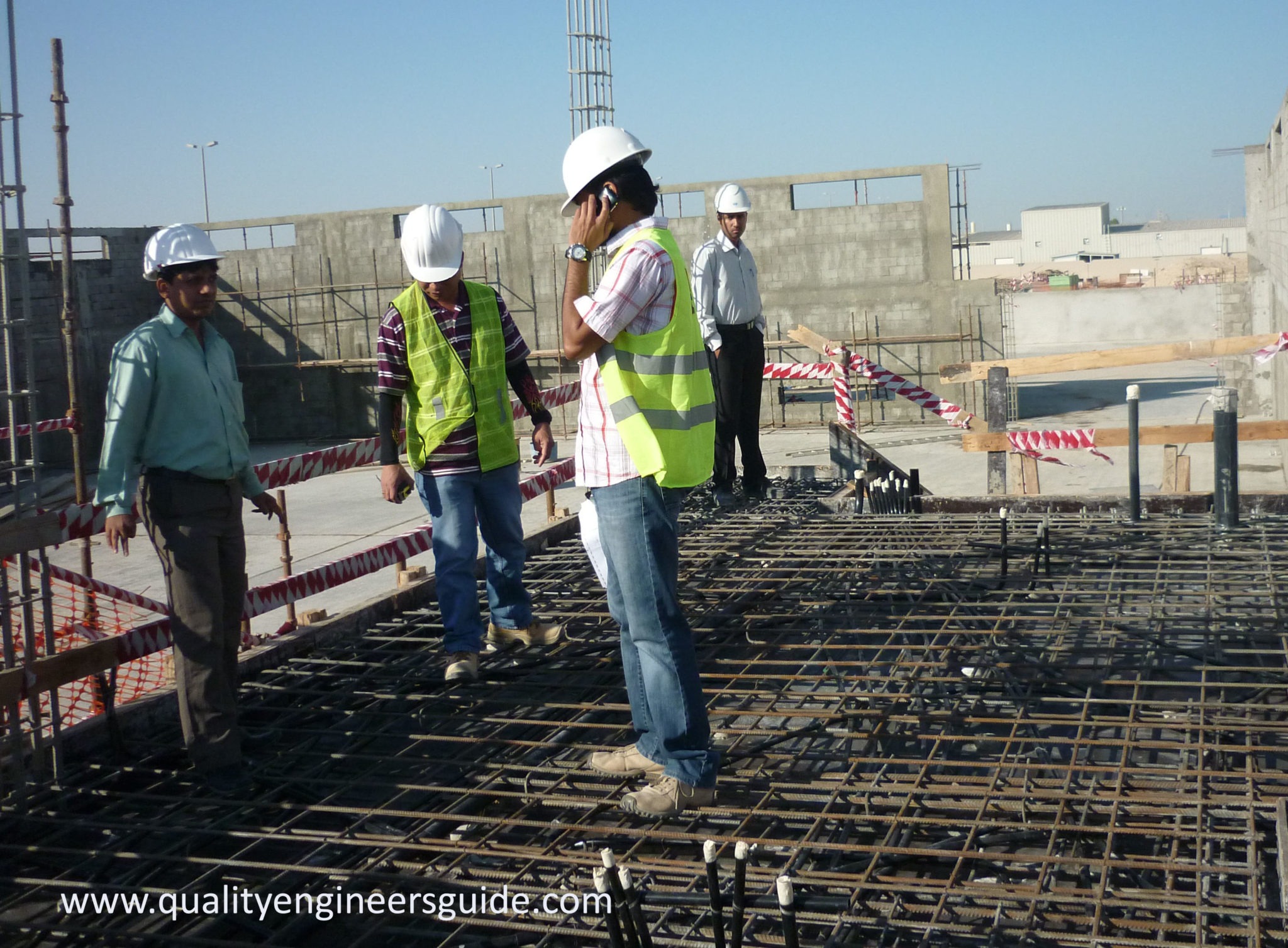 I want to make it clear, I mentioned in this article which I did not mention that I was a QC Inspector that time when I had my first job or first contract in one of the well-known companies in the UAE.
I would like to show briefly the ladder of this career to make it a crystal clear. I started as Civil Inspector in the Philippines and QC Inspector on my first job in the UAE, then QA/QC Engineer now in the second company I connected with which I got a total of ten years works experience from that time frame. The next step would be Senior QA/QC Engineer and after that QA/QC Manager someday.
In my previous article I have mentioned that I had my first contract in one of the biggest construction company in the United Arab Emirates ( UAE ) that was way back 2007, so I was novice then when it comes to any documentation jobs, but physical jobs like site surveillance, inspection and checking ongoing works on site, it was normal because that was my work as Civil Inspector in the Municipality of Puerto Princesa, Philippines way back 2003.
For newly graduate and newly born Civil Engineers here are the "Duties and Responsibilities" as QC Inspector that you might want to consider.
Duties and Responsibilities of a QC Inspector
Monitoring and administering the QA/QC Plan or Programme and ensuring incorporated materials on construction projects are in compliance with the plans and specifications.
Assuring that the work is performed as required by the contract and meets or exceeds the required qualities.
Assuring the acceptable quality of materials, processes, and workmanship in the project work.
Assisting Quality Assurance and Quality Control Engineer such as steel reinforcement checking same as in construction drawing.
Issue materials receiving report for the delivered materials.
Waterproofing checking underground level and in wet areas in the building.
Following up the concreting works in a presence of the Engineer or Consultant, slump test and cubes preparation for the compressive test.
Finishing work checking in a presence of the Engineer or Consultant, block, plaster, painting, tiling, kitchen cabinets, wardrobes, ceiling and light fittings.
Maintain standards of safety and comply with Company's Health, Safety and Environment Management System requirements.
Follow and maintain Company standards of Quality in accordance with Company Quality System requirements.
That was my Duties and Responsibilities as Quality Inspector. You can simply follow that D&R and you are good to go for Quality Inspector job.
If you have suggestions and supplements on the above D & R please comment in the comment box below.
I invite you to subscribe to this site and get the new posts direct into you inbox.